User testimonials
The testimonials are only available in English.
Facad is a very versatile, user friendly and intuitive cephalometric analysis programme, easy to modify or customize for your preferred type of analysis. Very useful for both daily clinical analysis, and for educational purposes.
The software developers show a very high interest, and cooperative willingness in creating the best and most useful platform by frequent updating and swift supporting.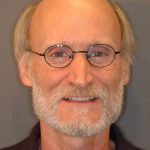 FACAD is, unfortunately, the best kept secret in the US orthodontic community. FACAD is, in my opinion, hands down, the easiest to use cephalometric tracing and analysis software on the market today.
In addition to its ease of use, it is both powerful and versatile. You can very simply do VTO's, STO's, and create your own custom analysis. Importing DICOM images is effortless.
It takes very little tim to teach an auxiliary person how to use it. Importing and exporting files are a breeze. And the files can be exported in whatever format you prefer so they really are your files!
I like that the people at FACAD know that the product is not perfect. They are always making efforts to improve.
Last but not least, you get a lot more product and service for a lot less cost than others I have evaluated.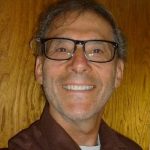 Facad is an easy way in to understanding cephalometric analysis and how treatment planning affects your choice of surgical technique and the treatment outcome.
I have been using it with satisfaction planning my own patients for 20 years and I am frequently using it in education and in correspondence with colleagues.
Facad works excellent in the normal patient treatment in the orthodontic clinic.
It is easy to introduce new students to Facad.
The post-graduate students gets a good program for superimpositions.
We have received good support when we have had extraordinary demands for solutions in research projects.
Facad is convenient, easy to use, and forms a natural part of everyday clinical practice.
Time efficient to make a cephalometric analysis is a quick task.
Easy to use, fast and good performance. I am very happy to have it.
I consider Facad at this moment as the most practical and user friendly tracing software.
Very easy to use, good adaptation to own preference. I do recommend the software to colleagues.